Le Mandrie di Ripalta
A farmhouse holiday resort which comprises two historical country houses dating back to 1725, with its own on-site restaurant serving Tuscan specialities. The houses have been renovated to offer all modern-day comforts but they still respect the characteristics of the typical Tuscan country farmhouse. The rooms have all the essentials for a comfortable stay; air-conditioning, wi-fi and the latest in mattress technology. A big attraction for our guests is the full-size swimming pool where you can make the most of the panoramic view of three castles nestled in the hills surrounding our property. Le Mandrie di Ripalta is in the heart of the world-famous Tuscan Chianti district and the position is ideal for anyone who wants to visit Florence, Certaldo, Siena, San Gimignano, Pisa, Volterra or any of the many other towns and villages in and around Tuscany.
A vast variety of foods are available on the breakfast buffet table, to satisfy all tastes, both sweet and savoury. Everything is prepared in our on-site restaurant, including the dinner menu, which offers a varied selection of typical Tuscan dishes. Enjoy your dinner in the cool air of the garden in the summer months and admire the spectacular view as you eat.
Le Mandrie di Ripalta extends over 33 ha of land which produces olives, grapevines, ancient grains and vegetables. The two country houses are CASA RIPALTA and CASA SCHIAVONE and they are situated 350m away from one another. A small private road, only for the use of our guests, links the two houses.
Happy holidays!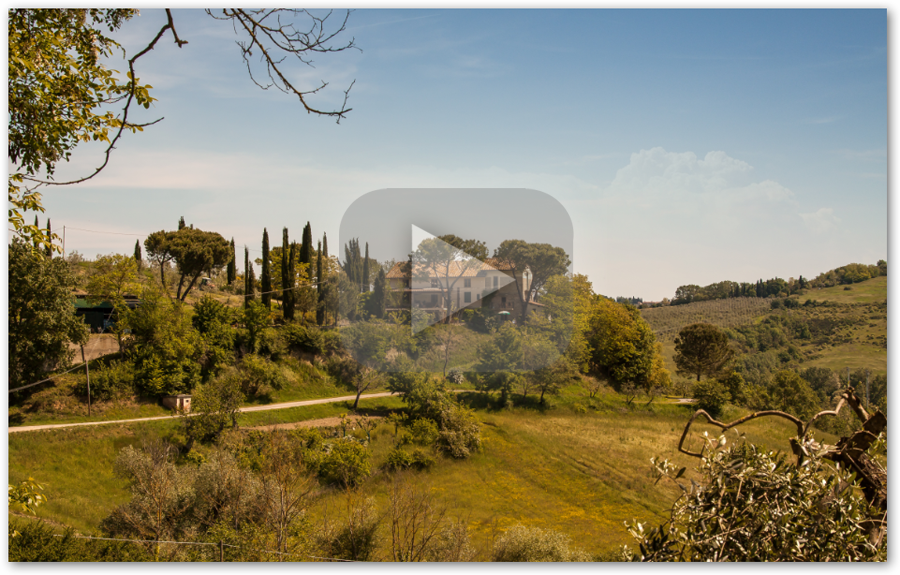 ---
Room
Room type
Standard Room, Superior Room, Junior Suite, Suite.
Our rooms vary in size and can sleep 2-3-4-5 people. All rooms have a complete bathroom with shower, a terrace or a private garden. There are many open green spaces on the resort where guests can enjoy the cool air of the evening and the fragrance of the surrounding plants and trees while waiting to go to dinner in our own private on-site restaurant. From the swimming pool, you can admire a spectacular view of the Florentine Chianti hills. Le Mandrie di Ripalta offers its very own, organically produced wine, olive oil, honey, flour and jams for guests to purchase.
Agritourism
Agritourism near Florence
Imagine waking up in the morning after a refreshing night's sleep in the natural coolness of a rural farmhouse; looking through the window to enjoy the view of the gently rolling Chianti hills topped by three mediaeval castles and deciding, in all tranquillity, how to spend another day of your holiday on a farm holiday resort, an 'agriturismo', where the utmost care is taken to preserve the natural balance of country life.
If this is your dream, the farmhouse holiday resort of «Le Mandrie di Ripalta» is what you are looking for.
Situated in thirty-three hectares of private land, this peaceful location comes with rich shady vegetation, a private swimming pool and an on-site restaurant. Le Mandrie welcomes its guests to stay in its recently renovated, air-conditioned rooms and suites, located in two, historical country houses with all modern day comforts but still retaining the characteristic atmosphere of the typical Tuscan farmhouse.
Restaurant
The restaurant of Le Mandrie
The on-site restaurant at Le Mandrie offers its guests dishes which stem from the traditions of a typical Tuscan cuisine which has long been our speciality. Using organic produce and following traditional Tuscan recipes, we hope to enrich your holiday with what can only be called a culinary experience.
B&B and Half Board Accommodation
A choice between B&B or half-board accommodation
A farmhouse holiday resort which can offer the alternative of B&B or half-board accommodation, thanks to its on-site restaurant